For All Your Garbage Removal Needs
With many different sizes of roll off dumpsters available, Waste Solutions of Iowa can help you figure out the right size of roll off dumpster for your residential or commercial needs. Whether you are cleaning out your garage, building, home, or have a large construction project, Waste Solutions of Iowa can provide the perfect roll off dumpster size to get your job done quickly and easily – all at an affordable price! Call us today to schedule your dumpster rental from Waste Solutions of Iowa and we will deliver it to you when you need it!
Roll off dumpsters are a great way to remove debris from construction, renovations, and cleanups. But when you're ready to rent one, it can be frustrating to find one and confusing if you don't know what size you need. We know you're anxious to get rid of your debris, but taking time to properly plan ahead can make all the difference. Knowing which dumpster size you'll need and how long it will take you to fill up a container are just two examples of things that can make or break a project.  If you're wondering how to rent a roll off dumpster, whether you should get a small or large one, or if renting a roll off makes more sense than renting a traditional dumpster, then give us a call! Our helpful team can guide you and shed some light on what dumpster size is right for you.
When you're getting rid of large amounts of unwanted trash, waste and junk, it can be a difficult job to move it all by yourself. Thankfully, Waste Solutions of Iowa is here to help! We have roll off dumpsters available in various sizes so you can use exactly what you need. For example, if you're cleaning out a basement or attic, a small 15-cubic-yard container would work best because it only holds about 6 pickup truck loads. If you're clearing out multiple rooms or a whole house then our larger 40-cubic-yard container could be exactly what you need because that one holds 12 pickup truck loads. Whatever you need, we have the roll off dumpster solution for you. 
What we can take:
Junk
Trash
Appliances*
Furniture & Mattress'
Brush & Yard Waste
Demolition and Construction Debris
Old Tires*
Household Items
Scrap Metal
(extra charge due to disposal cost)
A full list is available upon request.
There are a few items that we are not allowed to dispose of because they are hazardous waste.
What we can not take:
Fertilizer
Paint
Cleaners
Harsh Chemicals
Light Bulbs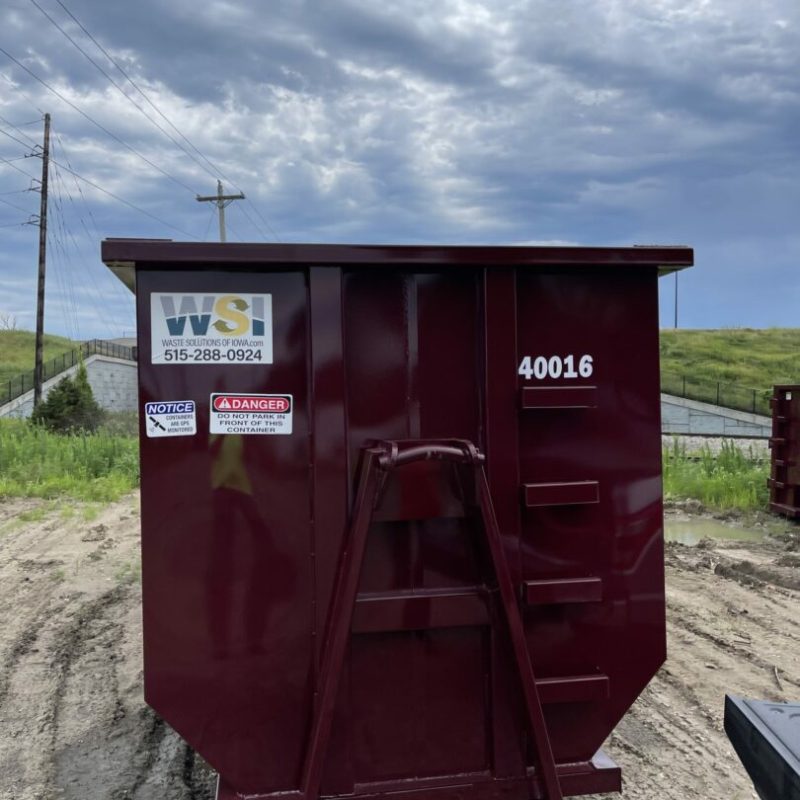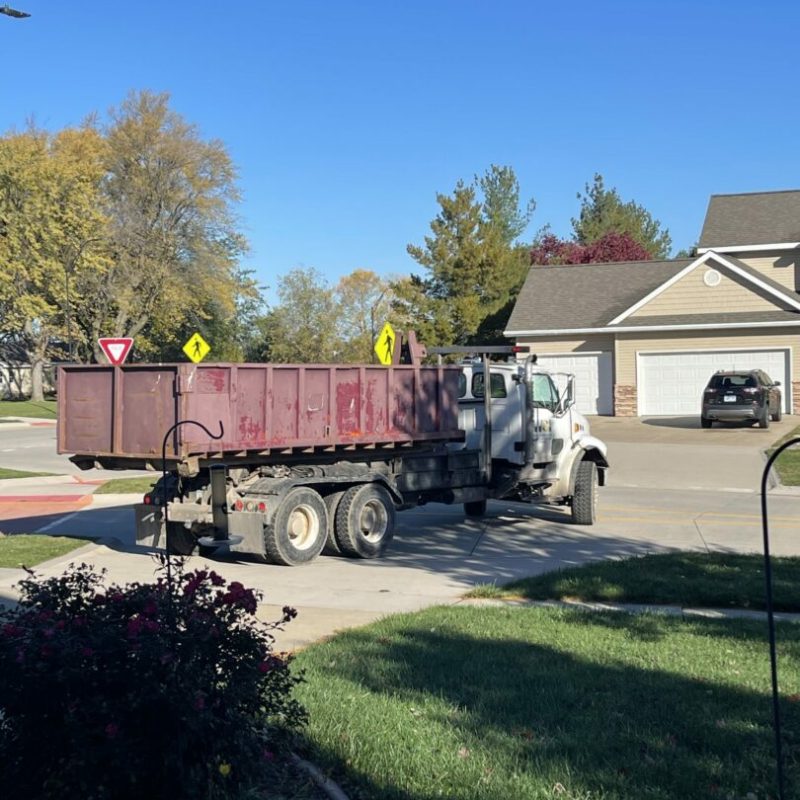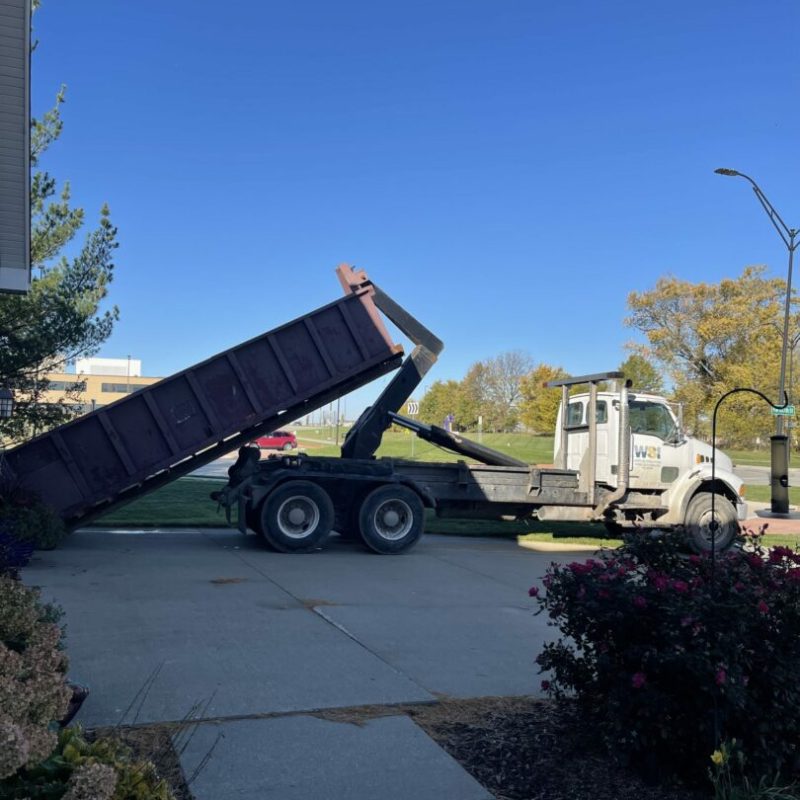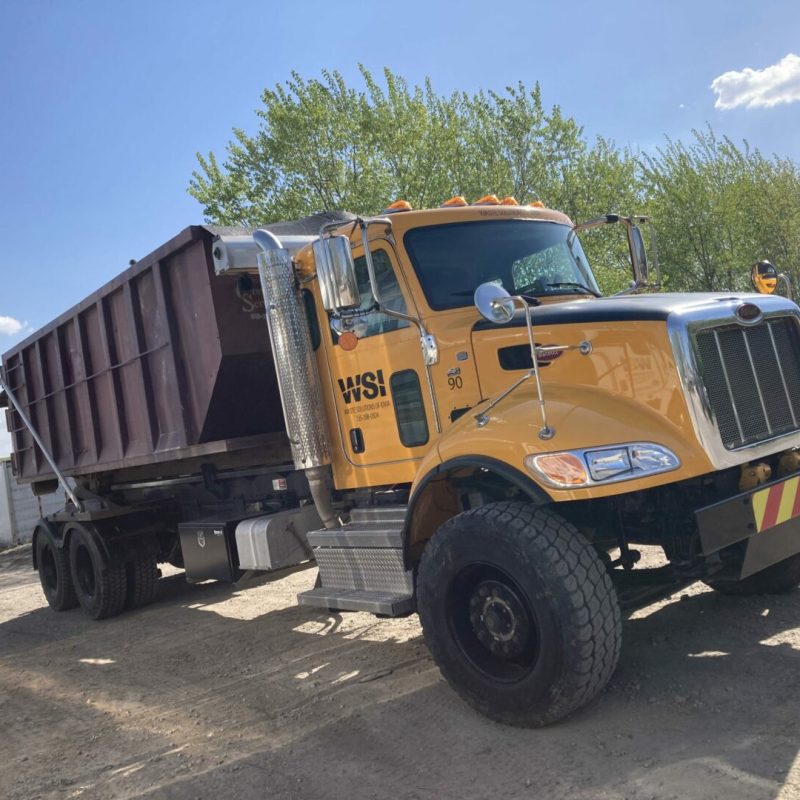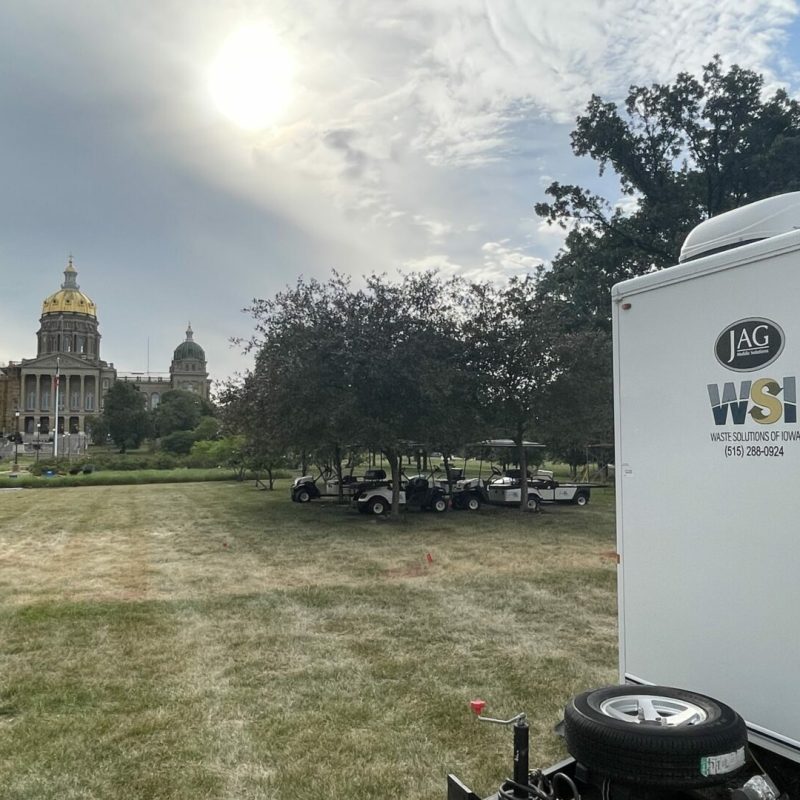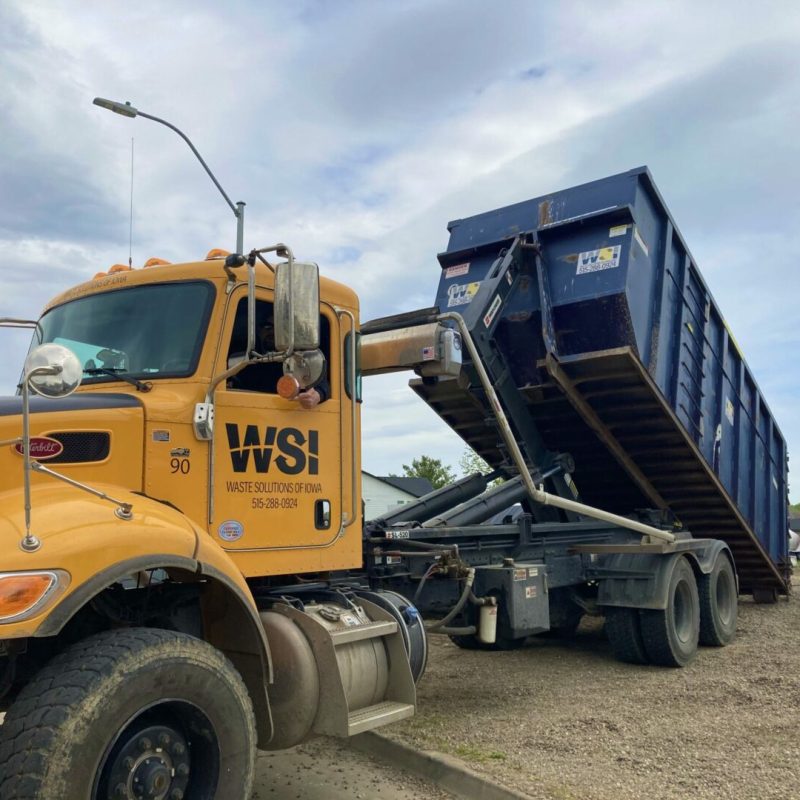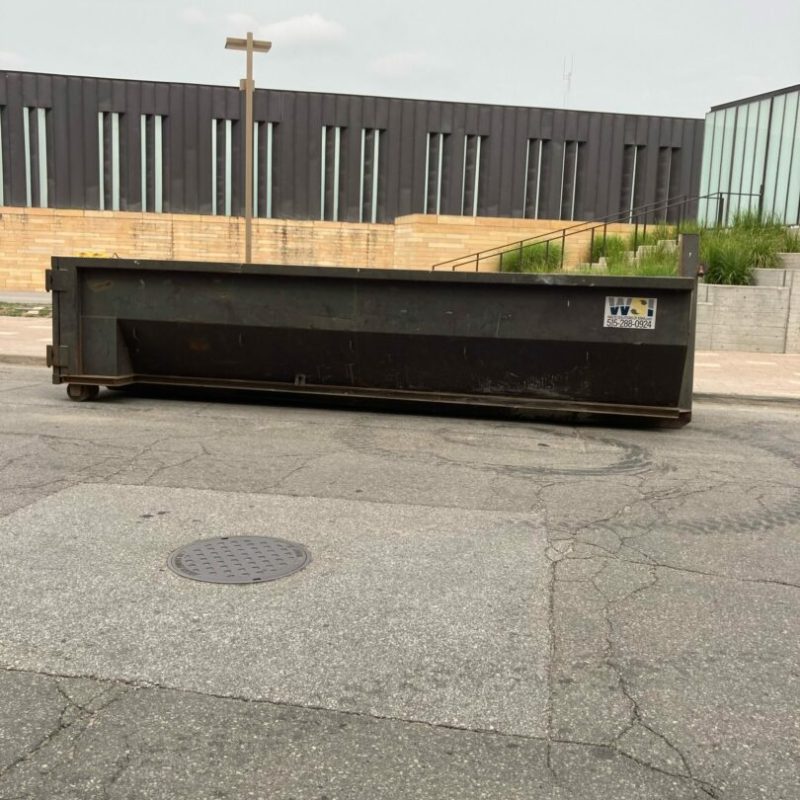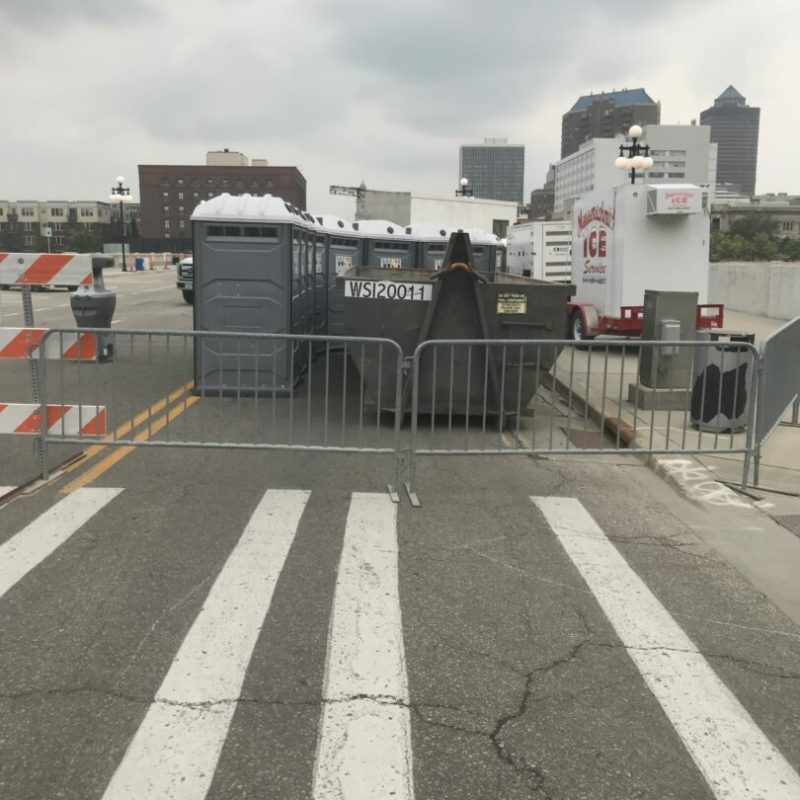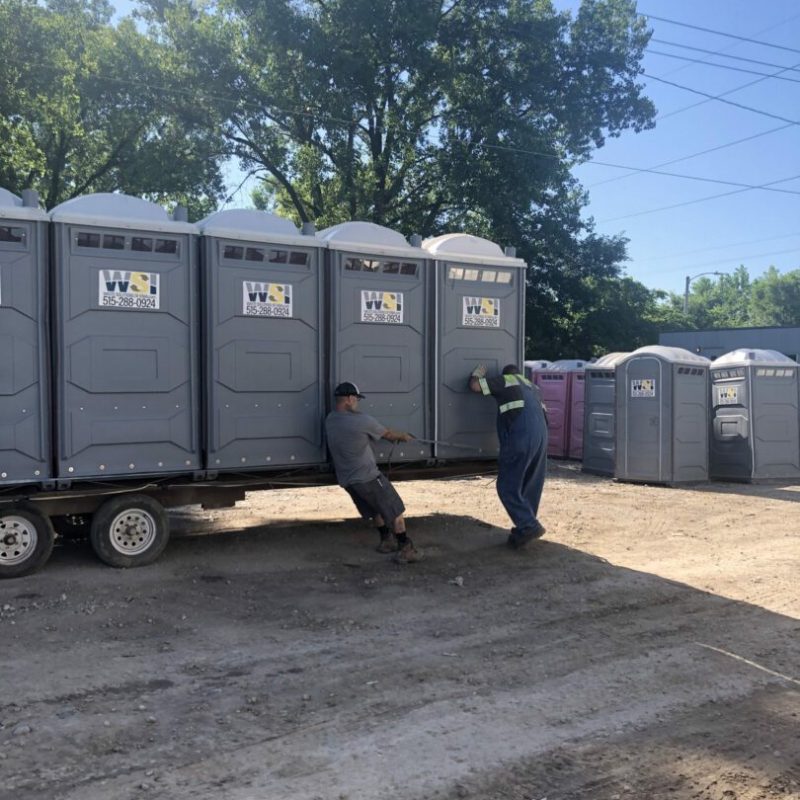 We Offer Flat Rates, Same-day Delivery, & Free Pick Up
Our services are flexible and can be customized to fit your individual needs. Need a roll off dumpster right away? We'll get it to you in 24 hours or less. Our flat rates mean there are no hidden fees, so you'll always know what you're paying up front. Our flexibility doesn't end with our service offerings—it's one of our biggest strengths. To learn more about our roll off dumpsters, call or fill out our Contact Us form today!