Waste Solutions of Iowa Hand Washing Stations
For events where water isn't readily available, or water is not conveniently located, Waste Solutions of Iowa offers hand wash and hand sanitizer stations as an alternative, ensuring clean hands and hygiene. These stations are ideal for maintaining hygiene and sanitary standards at festivals, fairs, farmer's markets, flea markets, school events, job sites and any other type of event where people need to wash their hands. Our hand wash and hand sanitizer stations can be coupled perfectly with temporary restrooms at venues without running water or are far away from running water. Here are some of the benefits of using hand wash stations from Waste Solutions of Iowa at your next event!
Types of Hand Cleansing Stations
In today's world with Covid, concerns regarding health, and the importance of clean hands, Waste Solutions of Iowa is proud to offer the following three options for hand cleansing stations:
Our double hand washing units come complete with a dual sink, two soap dispensers, two paper towel dispensers and features a hands free foot pump operation. Our dual hand washing stations have enough supplies on hand for approximately 350 uses before it needs to be serviced and restocked. 
Our hand sanitizer stations are most popular for any event or job site where hand washing isn't available. Our four sided unit makes it easy for most people to have easy access to hand sanitizer. We also offer single sided units for smaller groups and areas.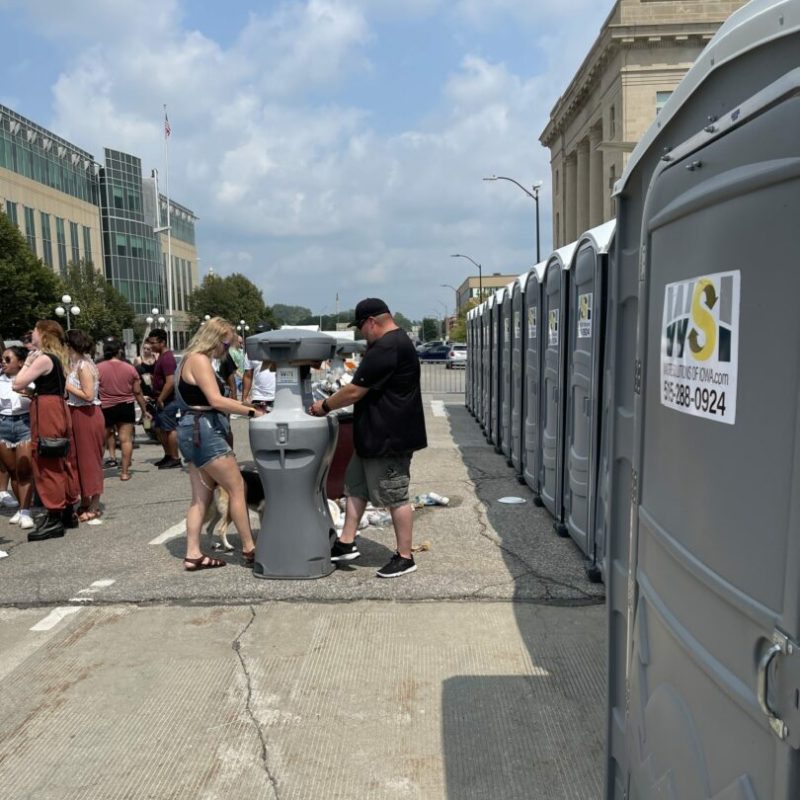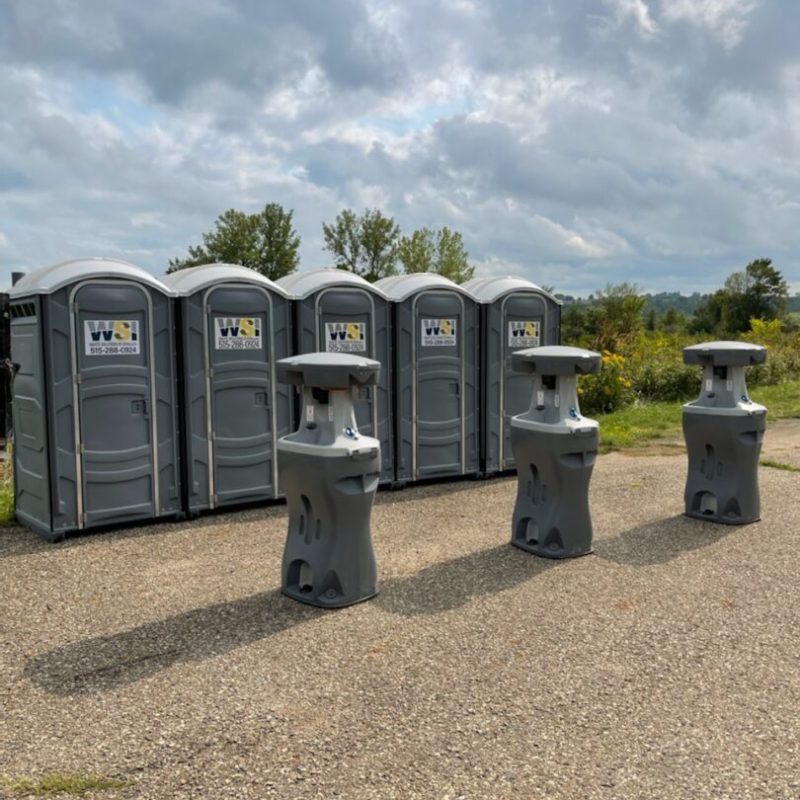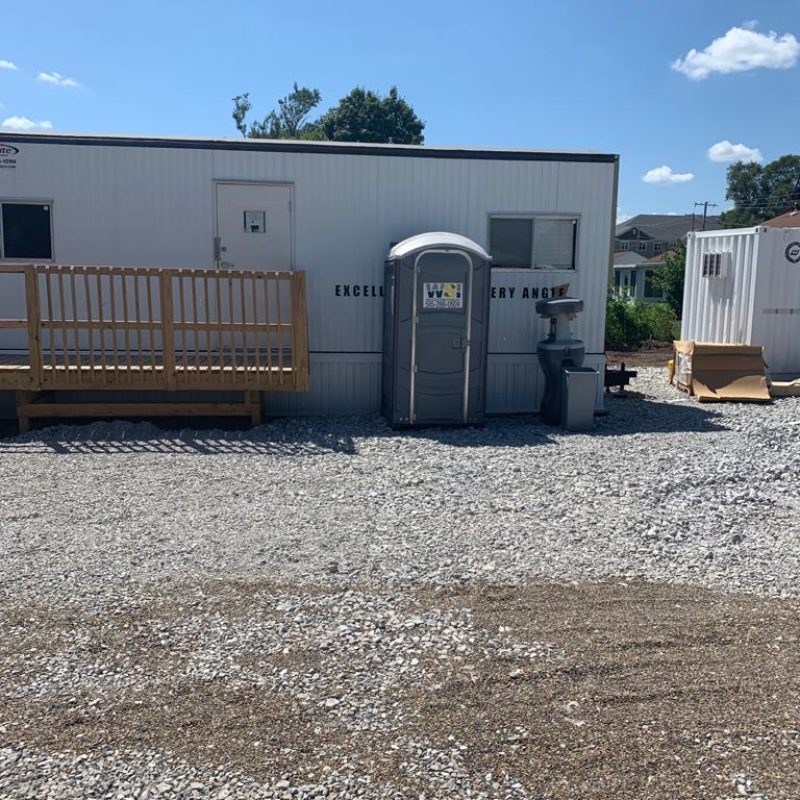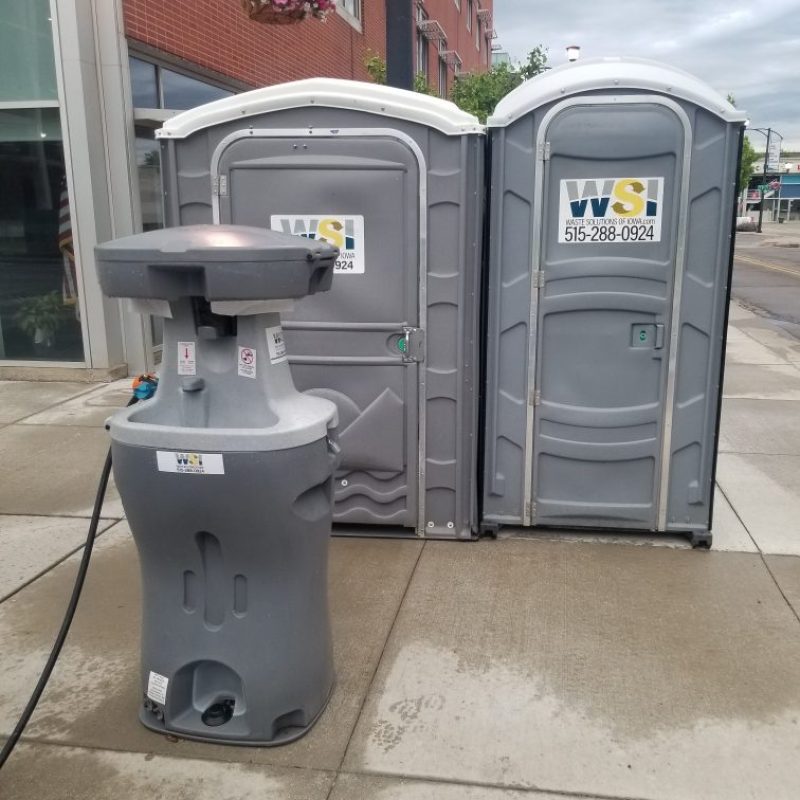 Hand Wash Station Maintenance By Our Team
When you have your next event, you can trust that our delayed action faucet hand wash stations which allow users to wash both hands at once will be delivered complete with fresh water, soap and towels. Our units have a unique compact design, where all its components are protected from contamination by their dual reservoir tanks that hold contaminated water separately. We will deliver these units complete with supplies, and we will also coordinate the frequency of service and restock with you so you never have to worry about the appearance and cleanliness of your hand wash stations for your guests and customers. We want your event and job site to have maximum hand cleaning hygiene at all times!