Are You In Need Of A Portable Toilet?
Our highly trained toilet technicians are some of the hardest workers on a job site. With more than 40 years of experience serving the residential and commercial construction industries in Iowa, you can always count on us to deliver the best equipment and high-quality service solutions that will get the job done. Working on a construction site or job site can be stressful when you don't have access to a clean toilet. Portable toilets can be lifesavers in these situations, but planning and finding the right company is important. WSI has your solution with our porta potties – we'll deliver, clean, and maintain your portable toilet weekly so that you never have to worry about it again!  Each portable toilet and hand wash sink comes fully stocked with paper products and hand sanitizer, so you don't have to worry about bringing any extras onsite with you. Not only that, but our portable toilets are top-of-the-line in terms of durability and cleanliness, so you know you're getting the best service possible from Waste Solutions of Iowa. For more information about our portable toilet services, contact us today.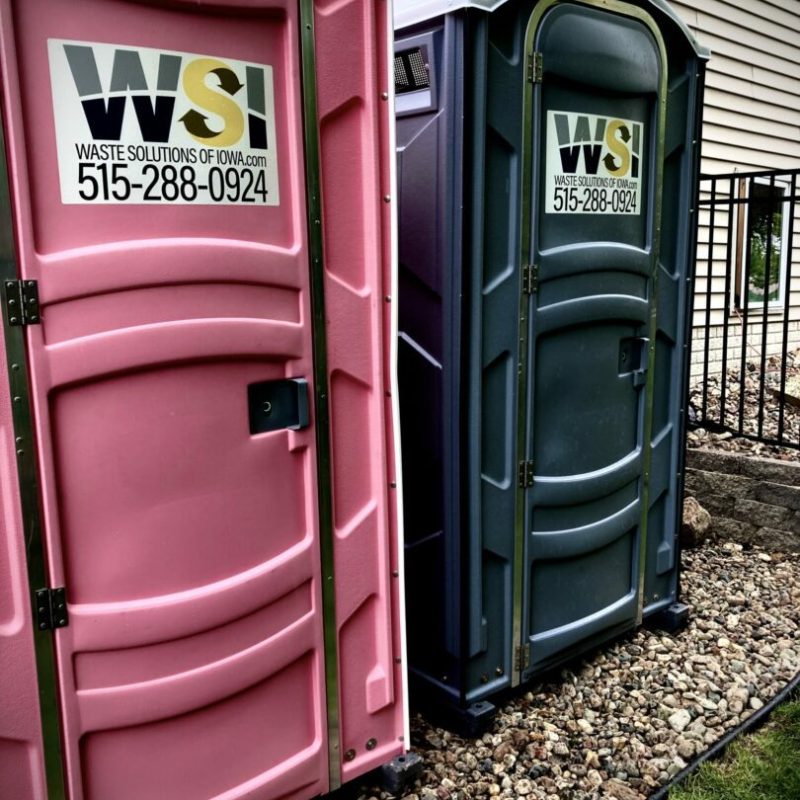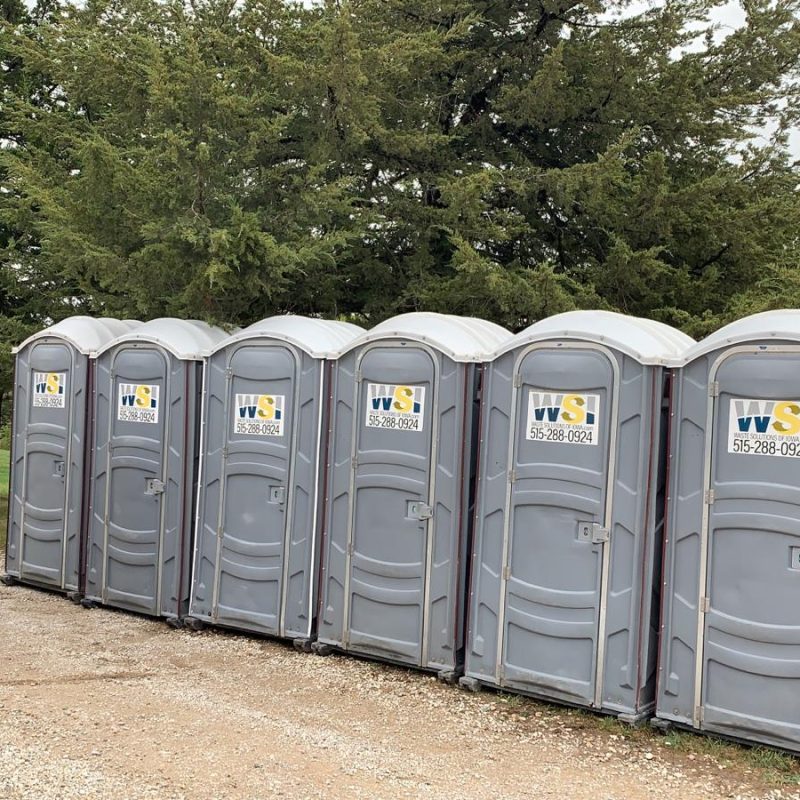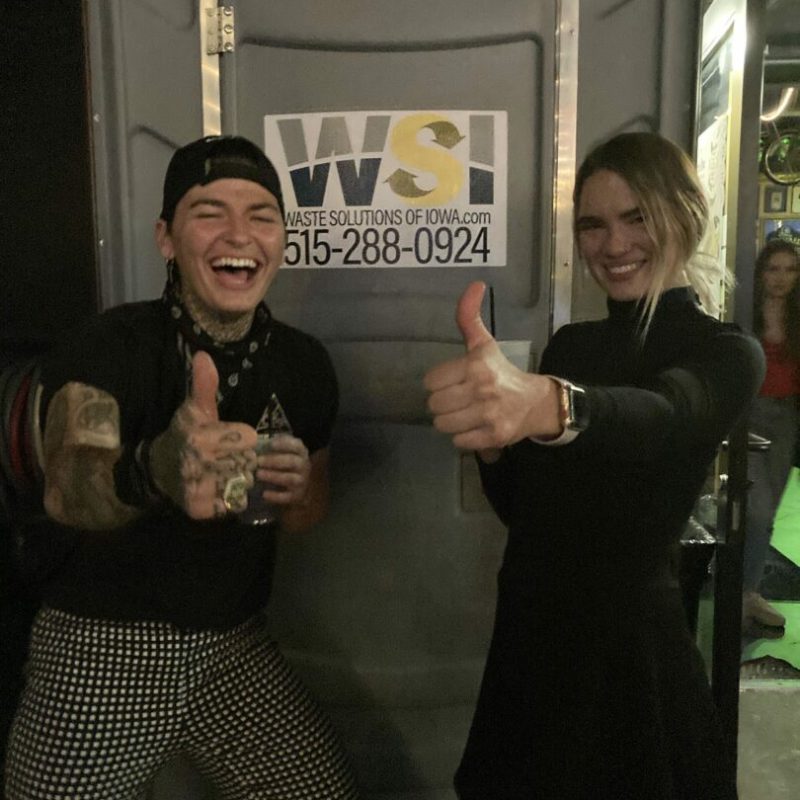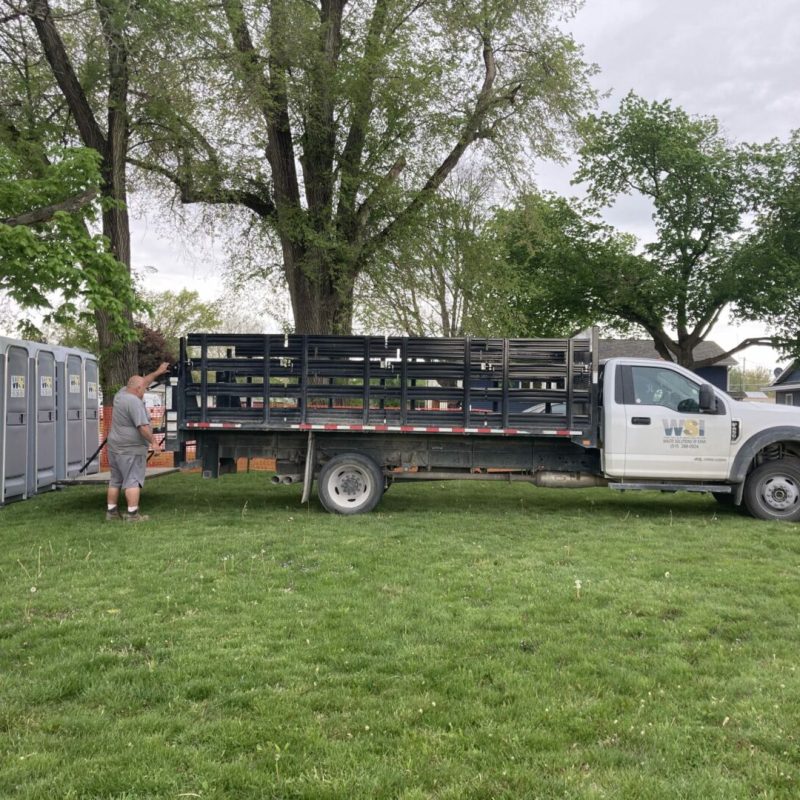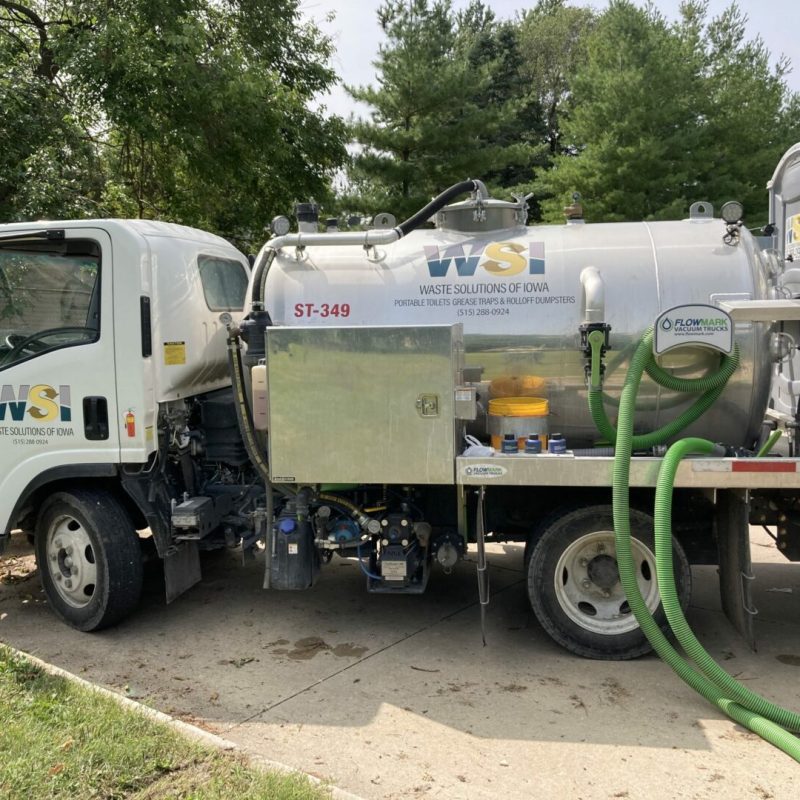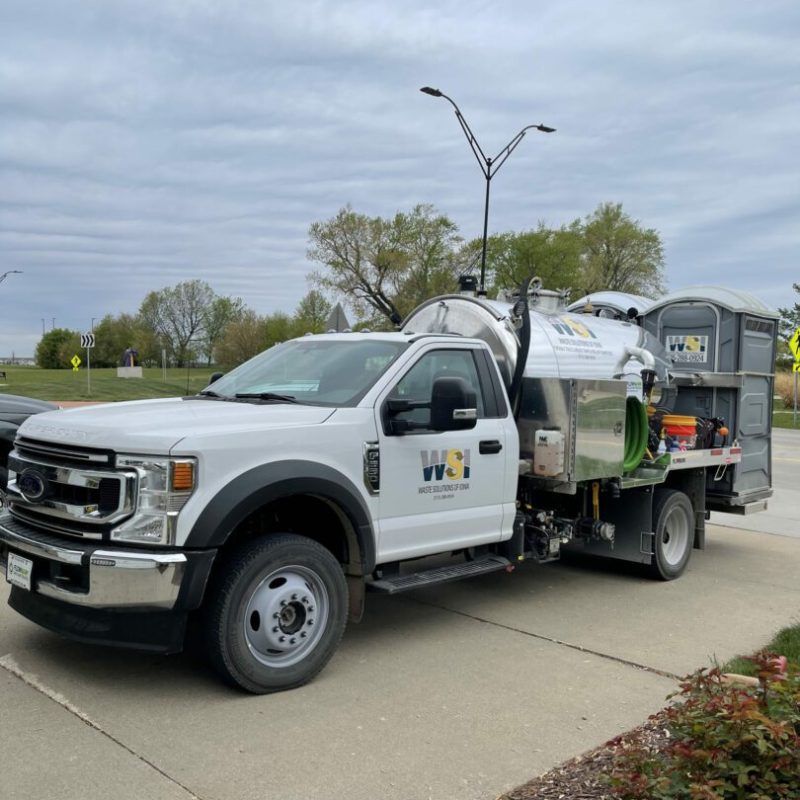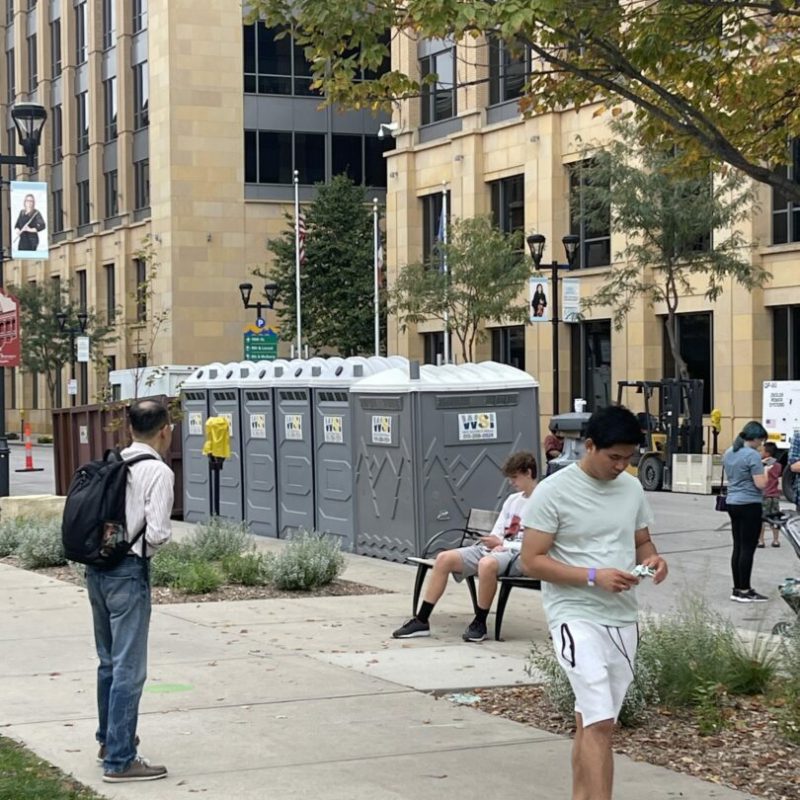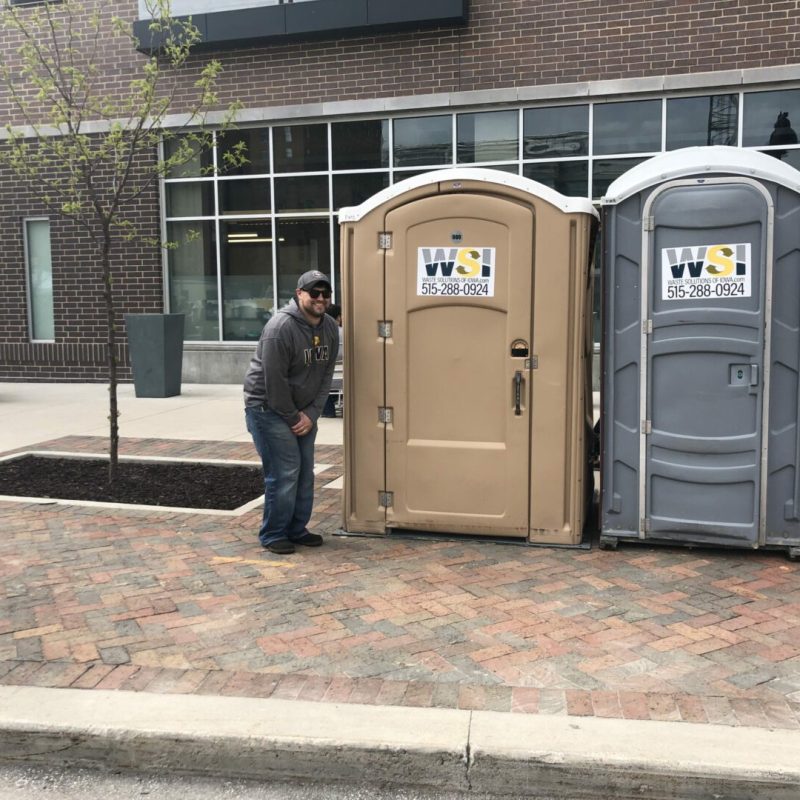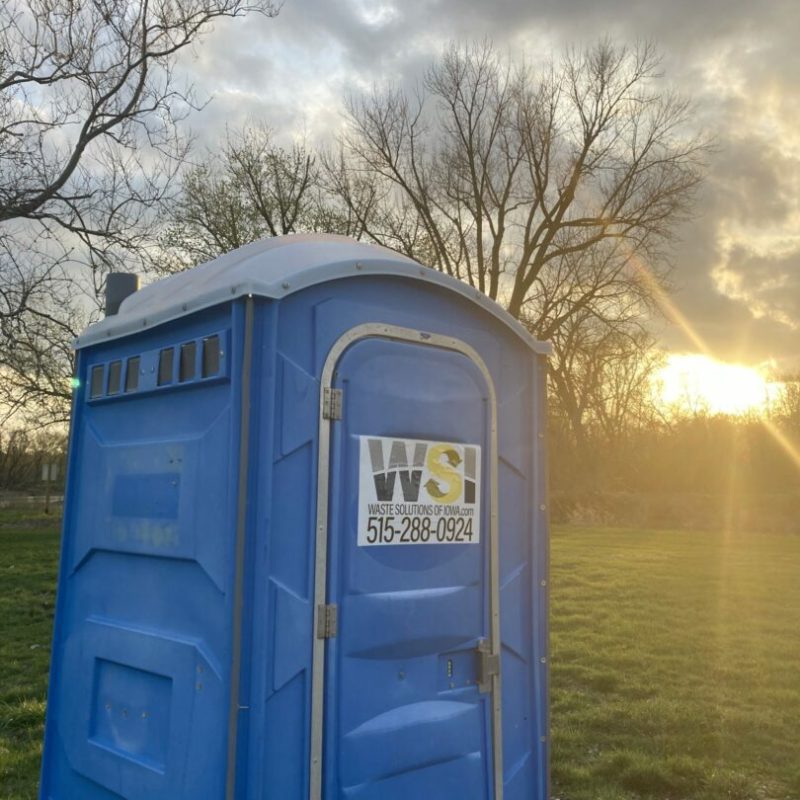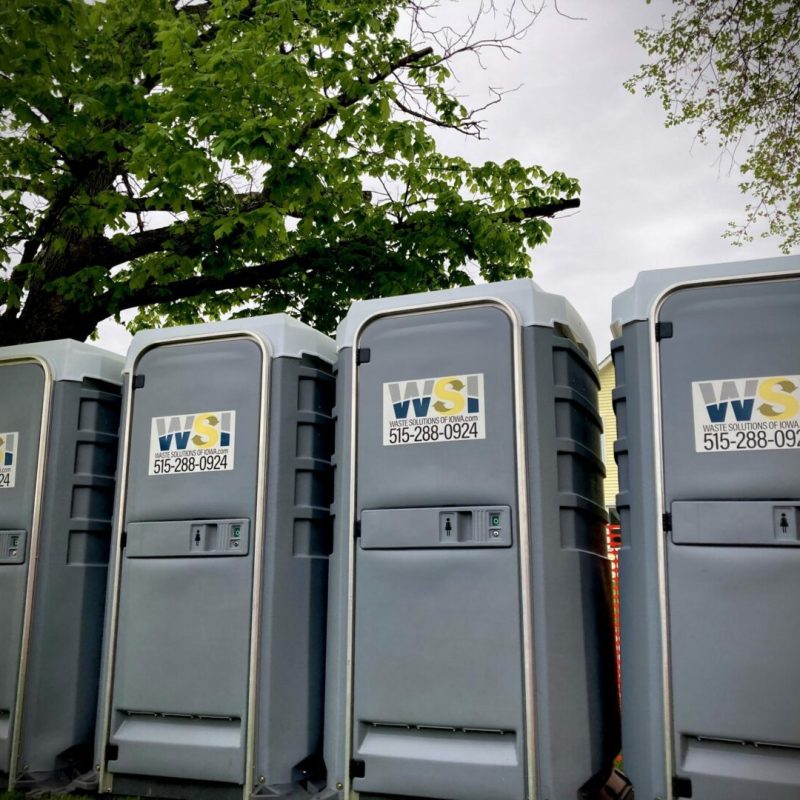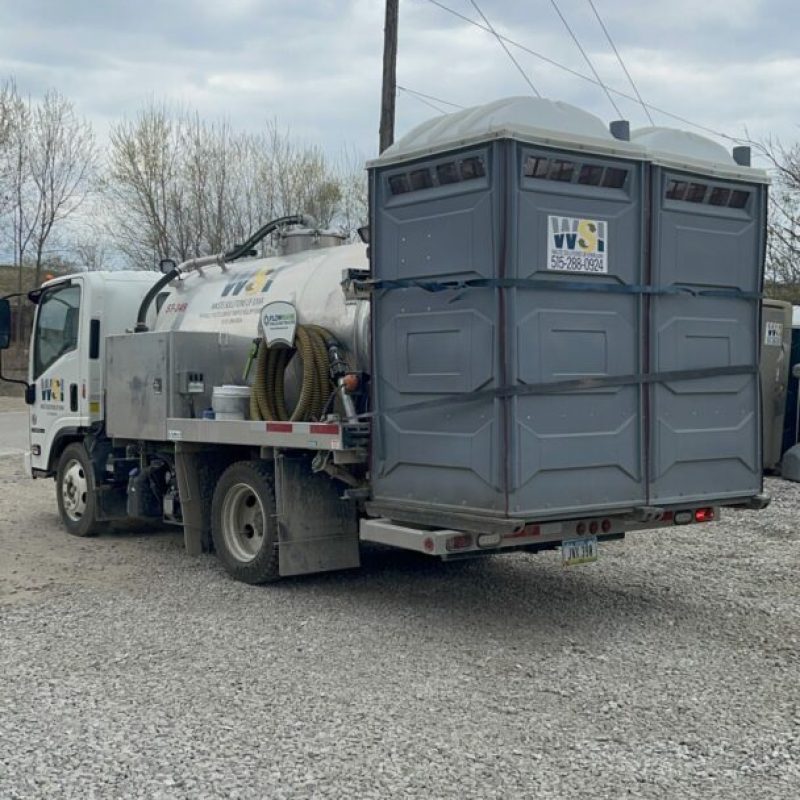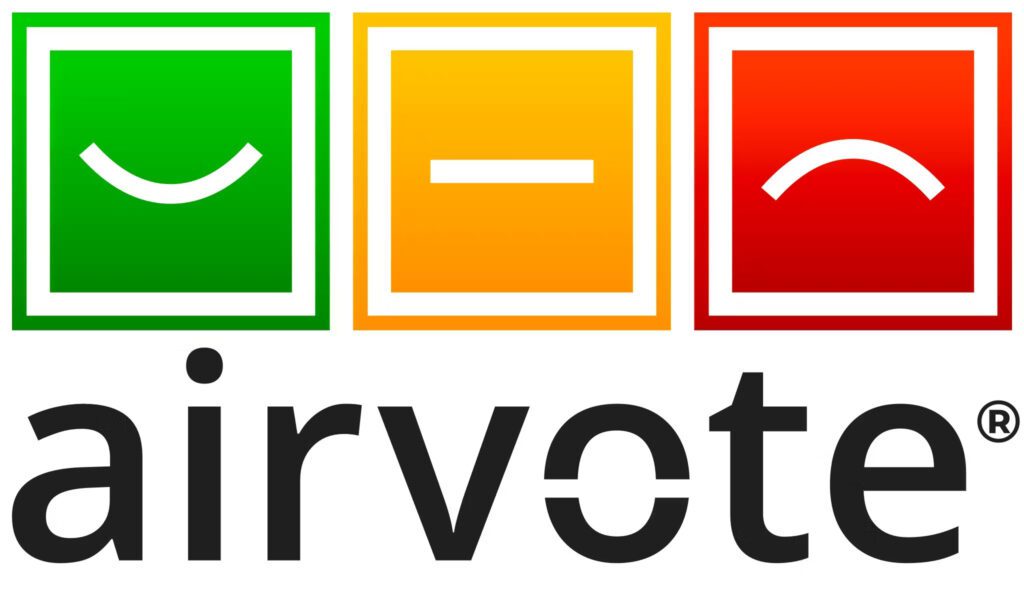 WSI wants to hear from users of our equipment and service.  Each bathroom has an AirVote sticker where any user can notify us of the condition of the bathroom.   Each vote is received immediately and photos can also be added.  This informs us if there is a problem.  Maybe more toilet paper is needed or the unit is being used by more people than expected.   
We also appreciate learning when users are happy with how clean the bathroom is.   Our commitment to offering AirVote is just one more reason to choose WSI for success at your job site or event.   
While portable toilets are ideal for many construction sites, more and more construction companies have found it cost-effective to invest in a restroom trailer for enhancing the experience of workers.  Providing your workers this enhanced temporary bathroom experience leads to greater efficiency and work experience satisfaction.  If you're going to be spending most of your time at one particular site and will have an ongoing need for enhanced sanitation services, then investing in a restroom trailer versus a porta potty may make sense. When your job site is ready to make the move to adding restroom trailers for your workers, don't hesitate to ask about our restroom trailers as a new standard for your job site!
One common question that arises when deciding whether or not to rent portable toilets is, how often do I need sanitation service? There are a few factors that determine how often you should receive sanitization service, including: number of units rented, estimated uses per day and specific requirements.  To maintain optimal hygiene, we strongly recommend a minimum of 2 x service per week for both portable toilets and hand wash sinks.  An important note to keep in mind is that OSHA states 1 restroom is sufficient for 10 workers for a 40 hour work week, but we will guide you through the right units for your construction site. 
When you rely on WSI you won't have to worry about your portable toilet being out-of-service or overflowing. With any service frequency, WSI will make sure your unit stays fresh, immaculate, and graffiti free.  Investing in 2 x a week service ensures lowest risk of over use and secures maximum cleanliness and hygiene for all workers.   Your job site users can also use AirVote when more service is needed.   Call us today to provide your construction crew or job site with high-quality portable sanitation! 
Construction Sanitary Restroom
Ruggedly designed with sturdy materials that are formulated to withstand the day-to-day use of any construction site.
Women's Sanitary Restroom
Let's face it – women need their own space to do their dirty business, and nothing tops a pink unit from WSI. Not only are they for women only, but they also come with a lock and hasp to make sure they're secure.