We Deliver Quality Portable Restrooms
When you think of a portable toilet rental, you are typically thinking of a "porta potty" or something similar to that. At Waste Solutions of Iowa, we were proud to offer every customer a very different solution and experience that is a massive upgrade over what you would expect from a standard portable toilet or porta potty. Especially when you are having an event where the overall experience matters, a porta potty just might not cut it. For this type of need, we have an entirely different solution than what you experience in a porta potty. When your guest experience matters at an event, we encourage you to consider some of our higher end portable restrooms. Unlike a standard porta potty, our higher end portable bathrooms (flushables, toilets with sinks, women units, restroom trailers) include features like: 
Toilets Flush

Coat & Jacket Hooks

Urinals and Standard Toilet Seats

Toilet Paper Holders

Hand Sanitizer Dispensers
Some exclusive units include:
ADA Handicap Units

Solar Lights

Stack Odor Eliminators 

Sink and Paper Towels In Unit

Units Specifically Geared To Women
All our bathrooms have the AirVote sticker inside – allowing users to provide real time feedback on their experience.   When something is wrong – we know immediately and can respond to fix the issue.   Your event attendees' experience of the bathrooms is essential to the success of your event and how they remember their time.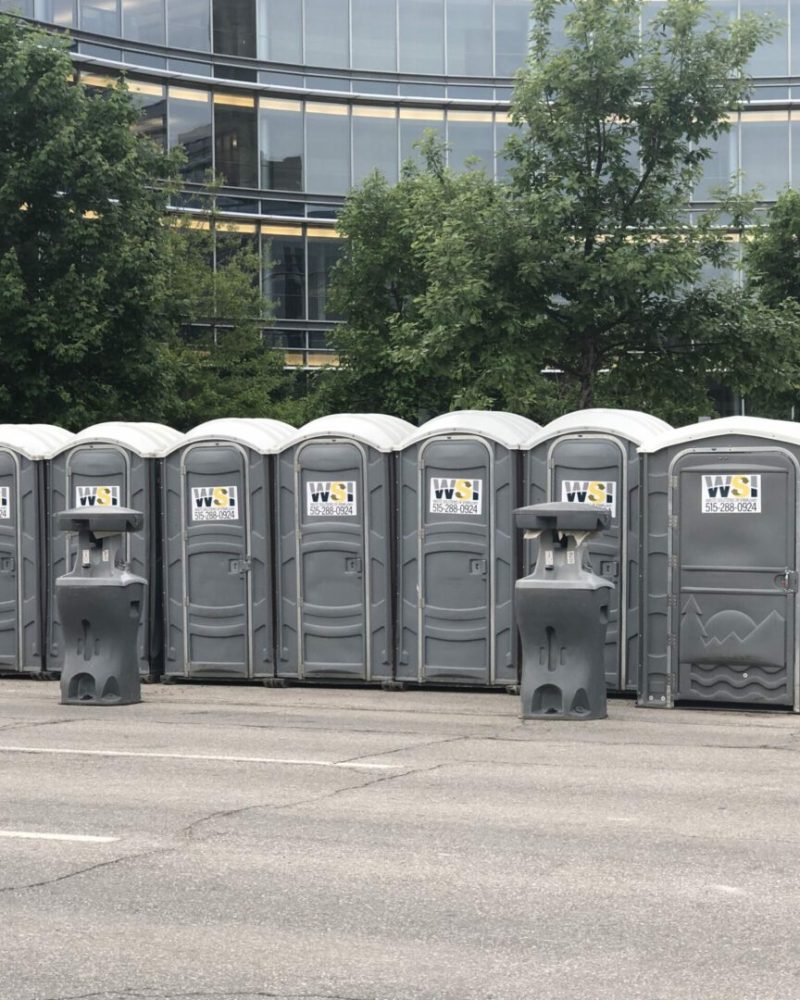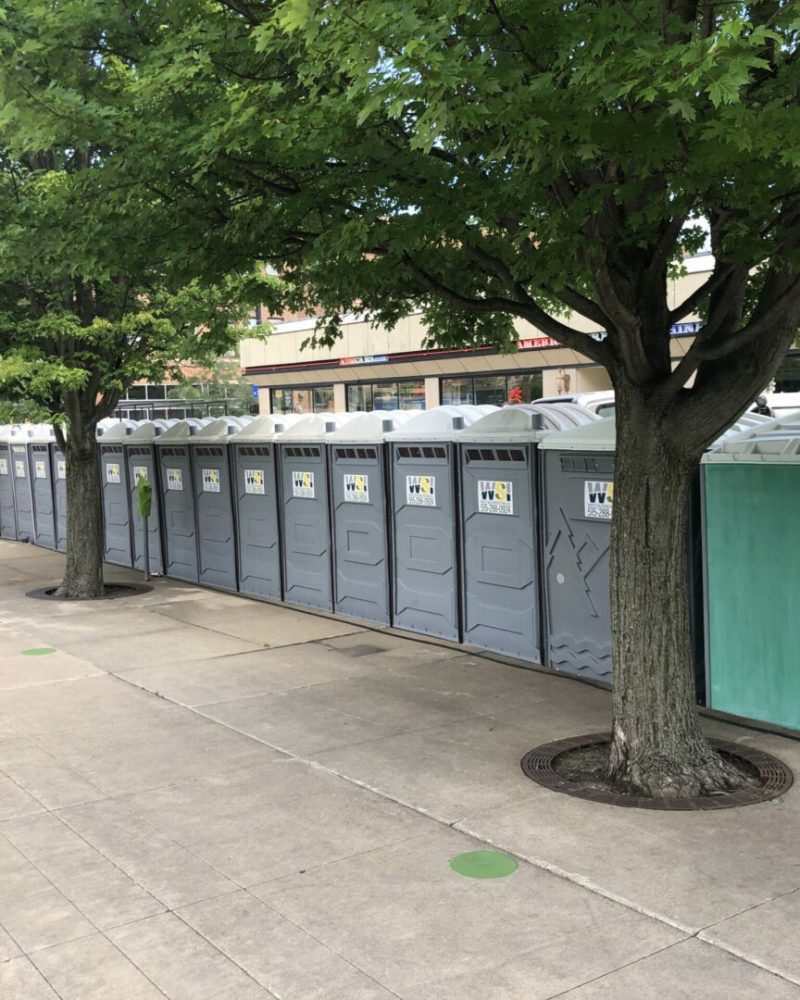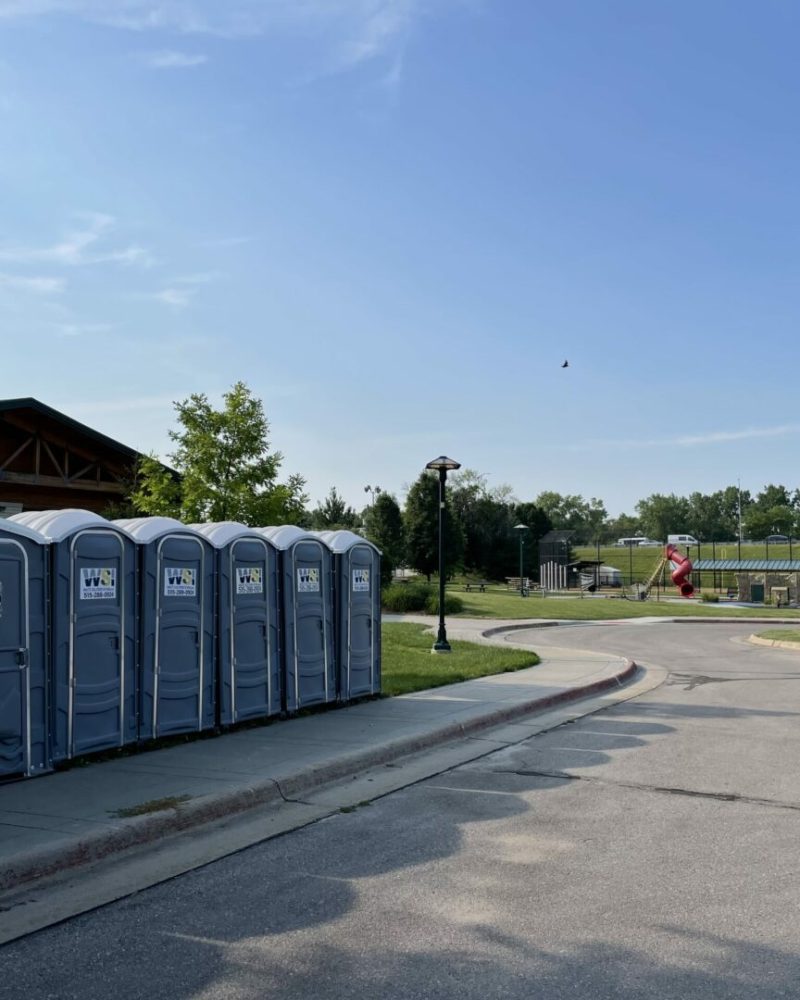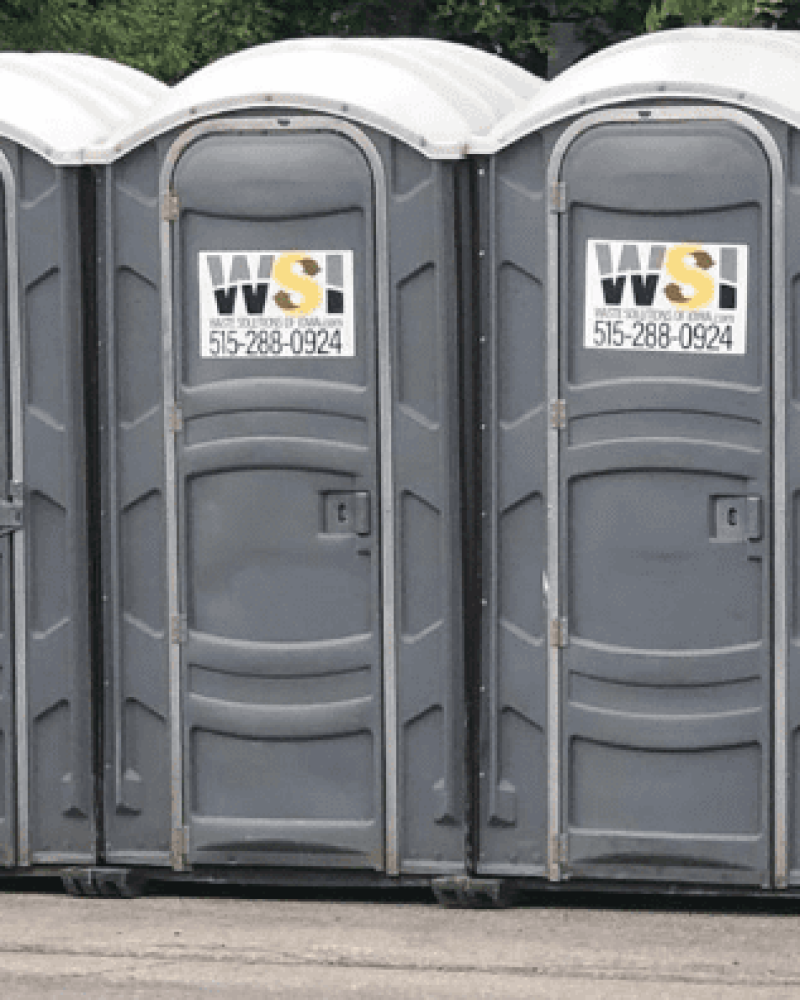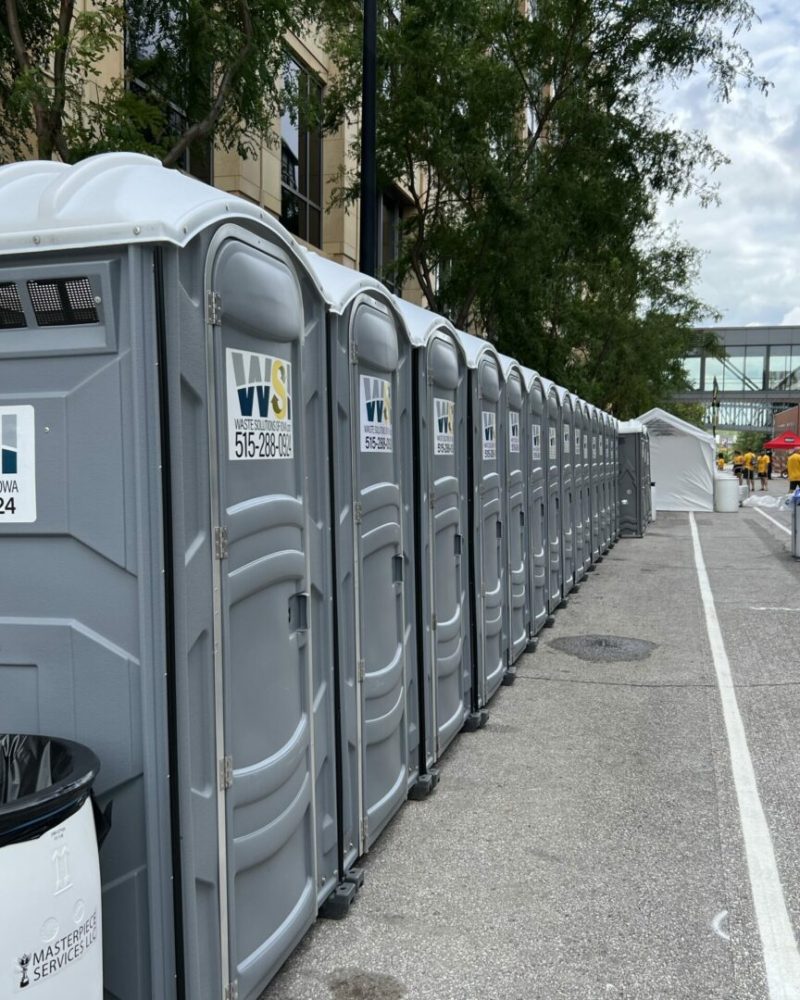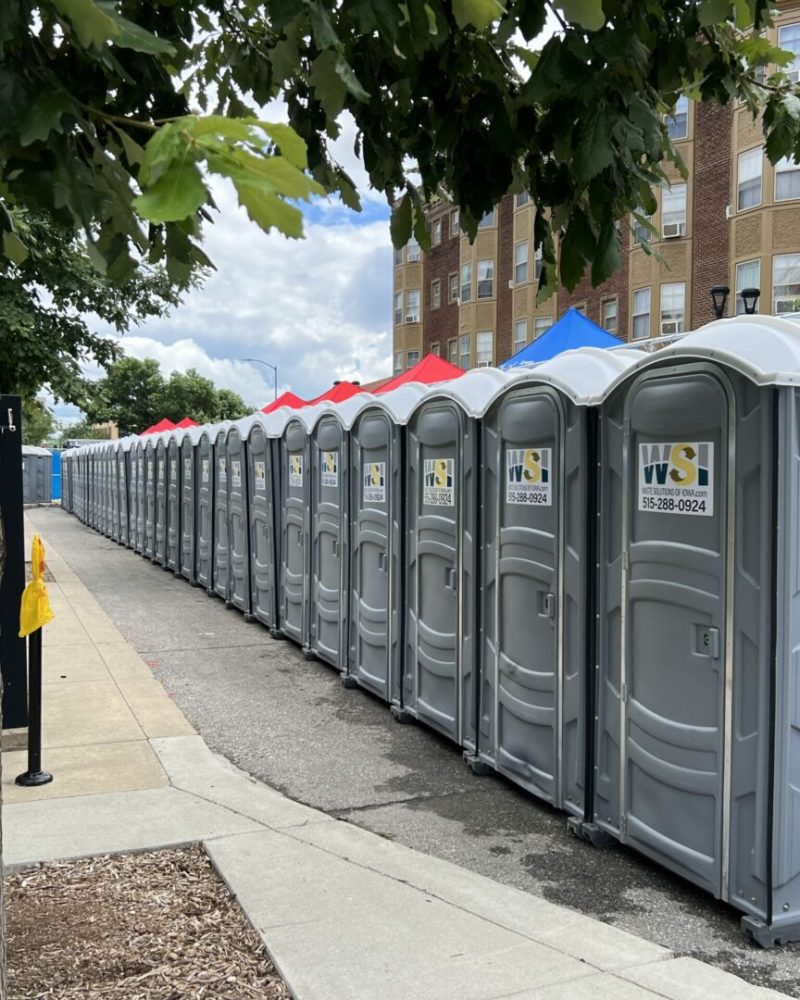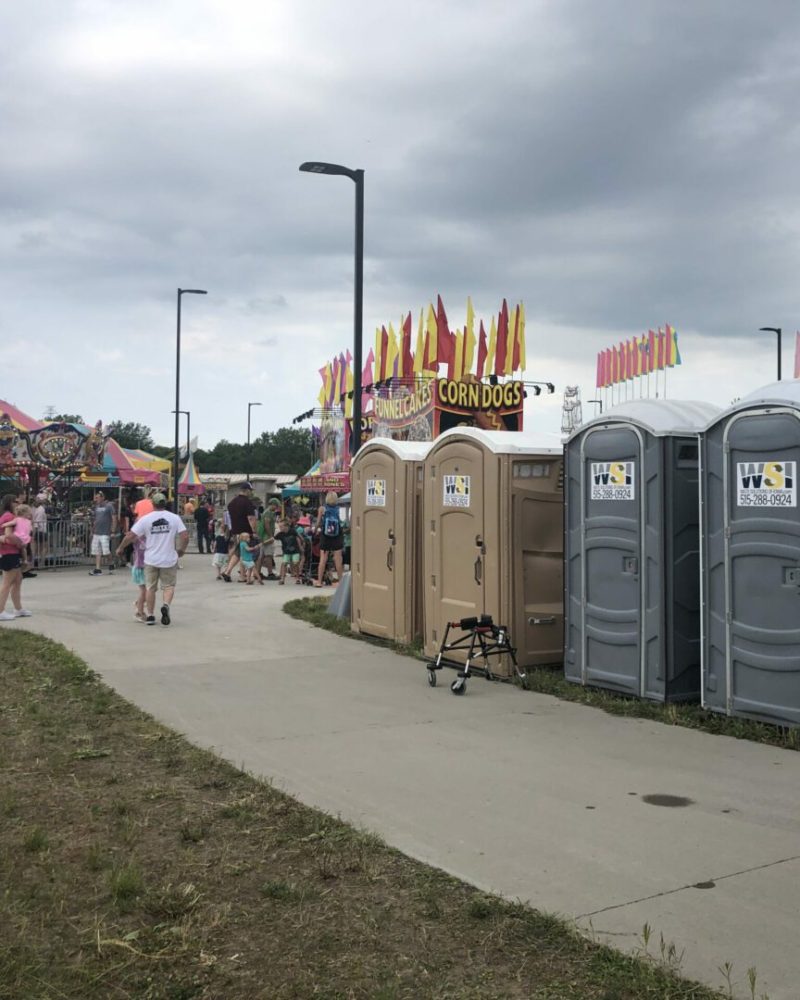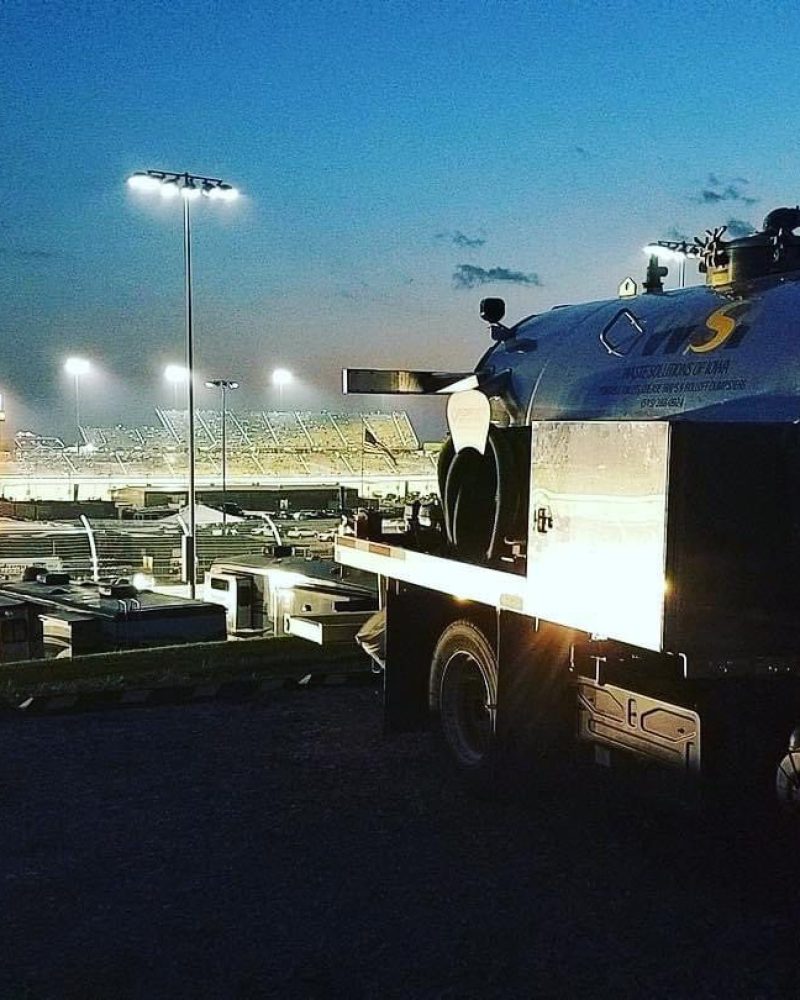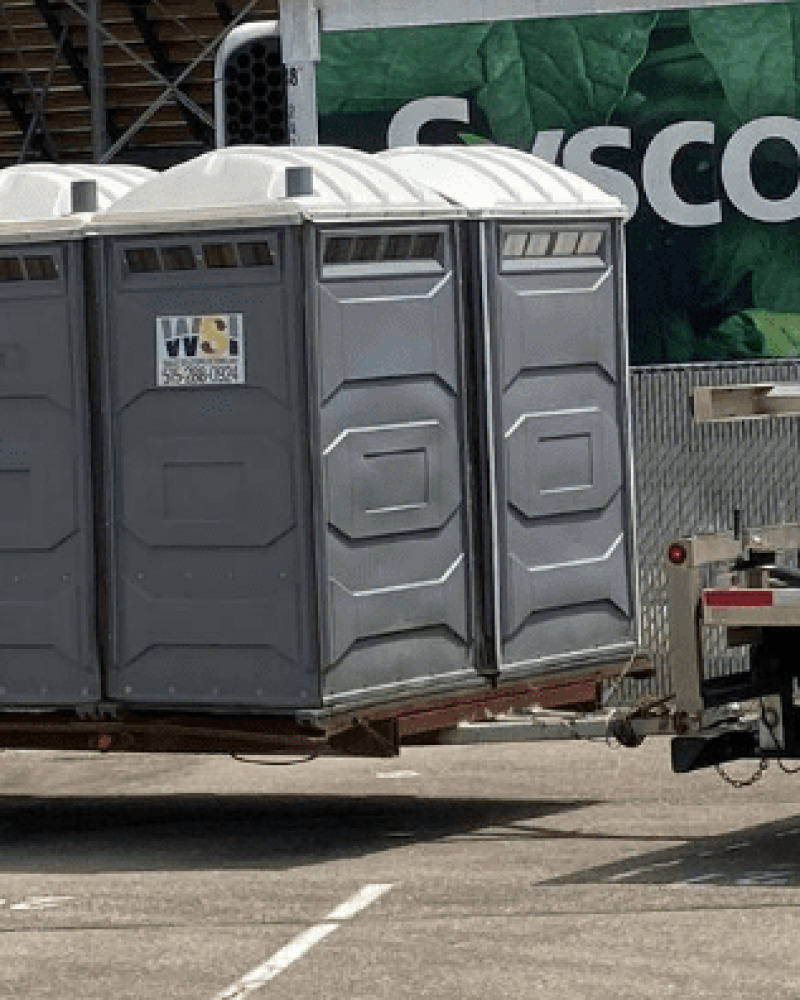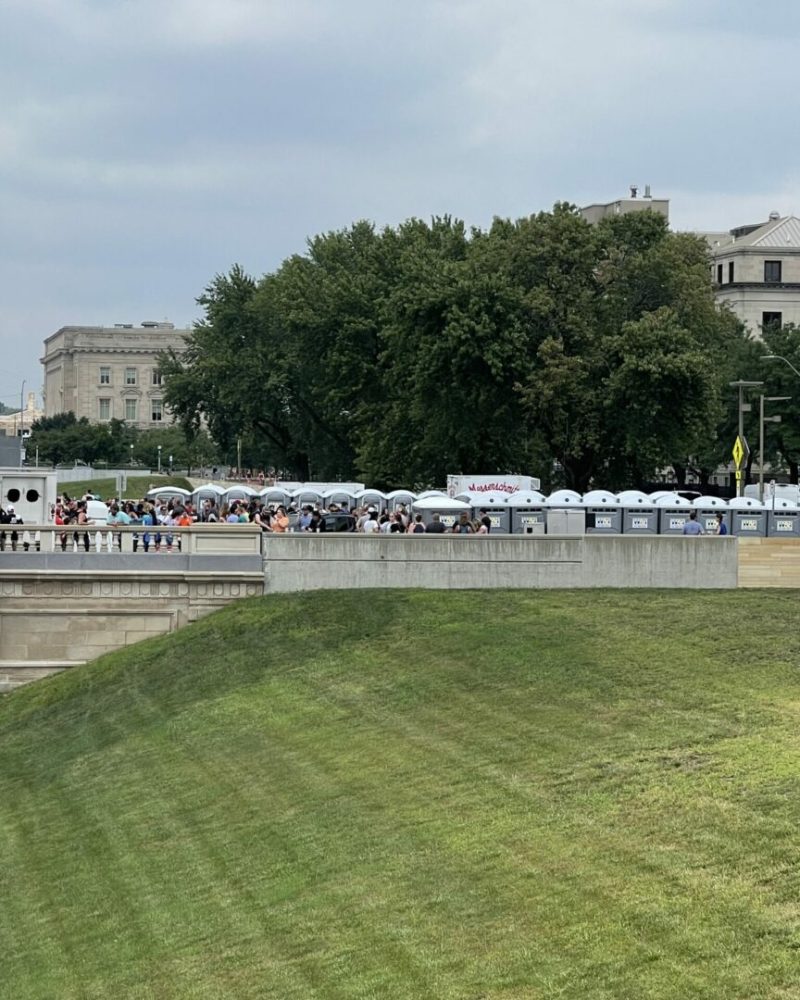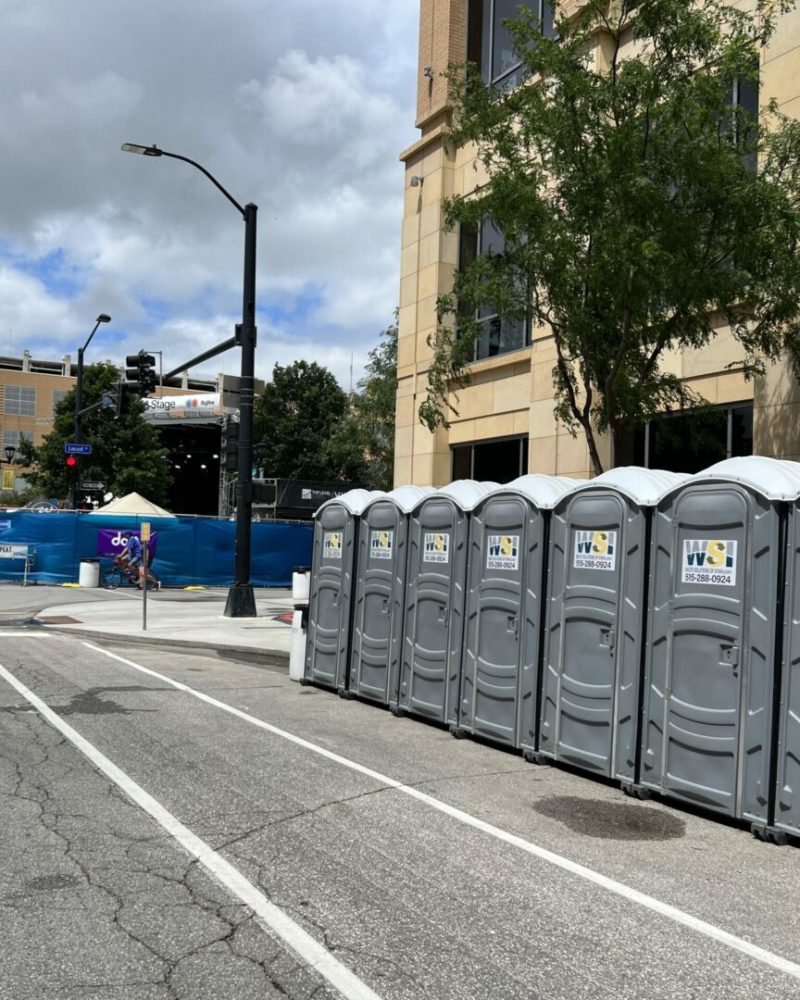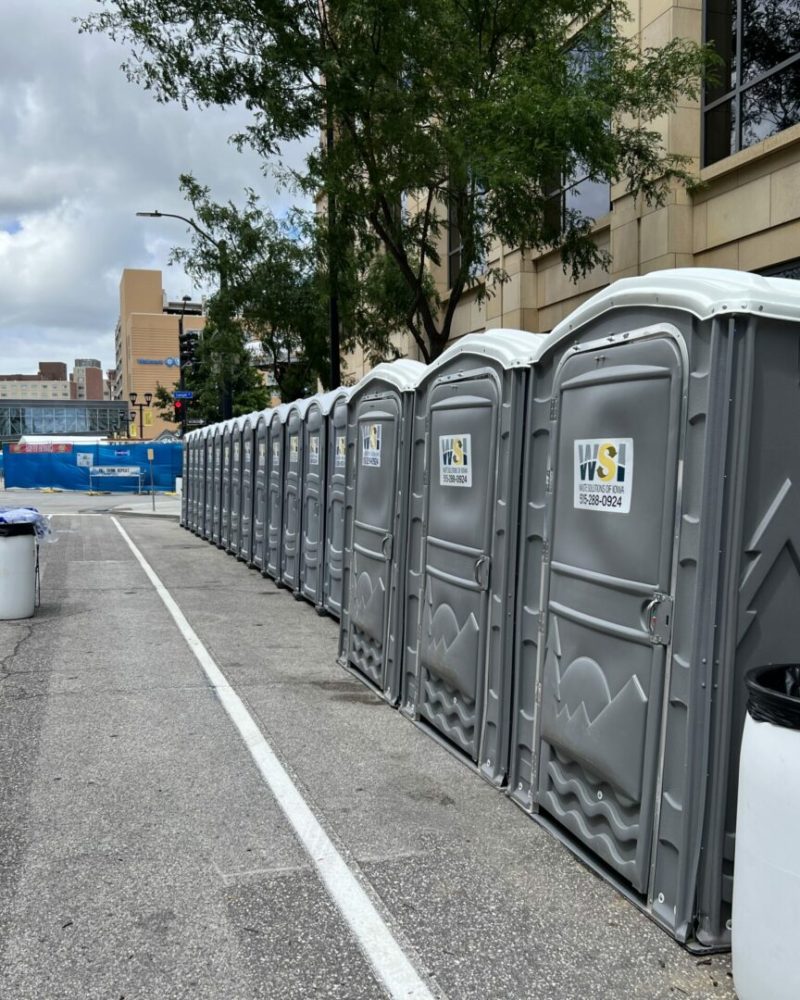 Events
With Waste Solutions of Iowa, you can always count on a special event portable restroom when you need it most. We deliver quality temporary restroom rentals and maintenance for a variety of events serving the greater Des Moines area.  From family reunions to church gatherings to fairs, festivals and backyard parties, we make sure you have everything you need for any of your sanitary portable toilet needs. Here are some events where our portable bathrooms could be a perfect fit for your event: 
Weddings

Family Reunions

Concerts

Races & Athletic Events

Conventions

Tournaments

Church Gatherings

Fairs & Carnivals

Corporate Outings
Should we have a section like this for job sites? Hook units, Elevator units, Toilets with sinks etc?)
Job Sites 
Having enough bathrooms for workers on your job site is at the core of efficiency and worker satisfaction.  Hand sinks have become more important than ever and many large job sites are upgrading to providing restroom trailers - heated in the winter and air conditioning in the summer.   
WSI is ready for all types of Construction site needs.  You can choose from the following to ensure your workers have easy and close access to temporary sanitation on a daily basis.
At WSI we want you to be confident in choosing us to handle your portable bathroom needs. We have thought out what would be important to us and we have listened to what our customers are looking for in choosing a portable bathroom company. We want you to know what to expect from us and how we will take care of your portable restroom needs.
Cleanliness: Our portable restrooms are easy to keep fresh and clean, no matter how long it is needed at your event or job site. We have added a feature called AirVote which allows your guests to use a QR code to give us real time feedback on how clean your toilet is. If we see a unit that is in need, we can contact you immediately and see if you are interested in an extra service for the best experience for your workers or event attendees. 

Service: Our experts will recommend how often your event should be serviced to provide your guests with the best sanitation experience possible and maintain health and safety practices for your event.  

Reliability: You can count on our trained techs to arrive on time with the right sanitary portable bathrooms you have requested for your event. We make the whole process easy for our customers! 

The Data:  WSI relies on the latest software and tracking technology for each scheduled service, including GPS, date and time stamp for each service.